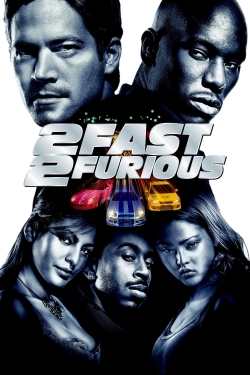 2003-06-05
This is a big double-cross when former police officer Brian O'Conner teams along with his ex-con friend Roman Pearce to transfer a shipment of"dirty" money for shady Miami-based import export dealer Carter Verone. However, the guys are now actually working with undercover agent Monica Fuentes to bring down Verone.
Actors:
Reviews
2022-10-21 19:46:16
rip we all miss u hopefully this message well be on here for awhile we love u miss u not a erson is better
2023-02-06 12:08:29
Paul Walker's place best characters all the movies and shame how doing the movie driving as an actor when he died in real life we'll miss him but we'll always have him in the heart forever because of these movies he made if I put carry on
2023-06-06 21:33:24
Paul William Walker IV (September 12, 1973 – November 30, 2013) was an American actor. He was known for his role as Brian O'Conner in the Fast & Furious franchise.
2023-07-03 01:04:41
well I'm so glad that Everyin the franchise were in agreement to keep him in the car racing scene. it was his aquillys hell.JUST like Jimmy Dean who also loved Car racing and so did died the same way. I LOVED them both. 'SEE YOU ON THE OTHER SIDE '
2022-09-28 10:22:03
Paul walker is the best in fast and furious moives that I see
2023-05-09 05:54:09
38 mins in and the girl in white using a damn stick as a weapon or witting her hand likes the sticks a weapon
2023-02-02 08:03:38
I said forget about it cuh
2023-07-04 07:49:03
love me m lumber Cafe furious I love my movie baby I love all my fast and furious movies