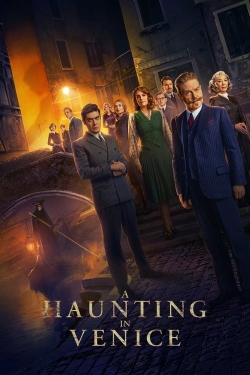 A Haunting in Venice - 
2023
2023-09-13
Celebrated sleuth Hercule Poirot, now retired and living in self-imposed exile in Venice, reluctantly attends a Halloween séance at a decaying, haunted palazzo. When one of the guests is murdered, the detective is thrust into a sinister world of shadows and secrets.
Actors:
Reviews
2023-09-20 07:31:23
Believe it or not........good movie. But however the quality is horrible. But to think about it ( they did save me the high price of a ticket). Is this the price we pay for being cheap.lol
2023-09-23 20:54:30
Why would you watch a cam movie and then complain about the quality? Everyone.... wait until it's HD. Your giving opinions about movies you can't hear or see clearly... how is that a valuable opinion????? Smh
2023-09-17 00:39:37
Cam videos from slotslights are usually out of focus and grainy. Once in a while they come out great! Not this one..
2023-09-17 02:46:06
you guys on this app need to try to fix this movie!
2023-09-19 08:51:57
i can't hear it well . it's version is very bad... I was waiting for this movie for a while . I'm gonna have to check back in later to see if it got better.
2023-09-17 14:56:55
can't wait for them to clean this video up so I can watch the movie in its entirety
2023-09-17 18:44:49
shit....how U possibly meant to guess that ending as even an option ??? bees ? wtf ???
2023-09-22 00:43:37
this foreign text are also ignorung