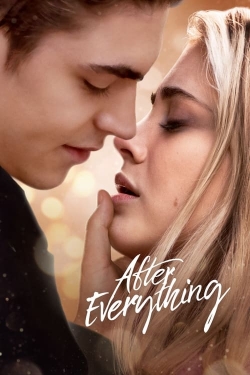 2023-09-13
Besieged by writer's block and the crushing breakup with Tessa, Hardin travels to Portugal in search of a woman he wronged in the past – and to find himself. Hoping to win back Tessa, he realizes he needs to change his ways before he can make the ultimate commitment.
Actors:
Reviews
2023-09-18 09:31:30
I am so upset, all 4 movies were wonderful, why would they just shut down the end this way, great movie had everything you needed just could have been ending different way, it was rushed, almost cried, didn't have the follow through the other movies did
2023-09-18 12:18:51
long as waited for this shit come on we wanna see them at their wedding
2023-09-23 13:27:13
she looks resembles Reese witherspoon in looks & in so many ways. Hardin has always been head over hills for Tessa but she finds the littlest reason to break up with him for him to chase her. He needed to not give n and make her chase him.
2023-09-22 07:01:40
I haven't ever seen this movie before so hopefully it's good, I hope they get back together
2023-09-18 08:17:01
i hope they make more books about them i love the movie and the book i have the all
2023-09-18 06:42:01
Omg I'm so happy I found this movie I love all of them
2023-09-23 10:13:26
I wish there was more of her in it, although I loved the script and his personal growth
2023-09-18 13:16:08
OMG she had 1 now a 2 for release