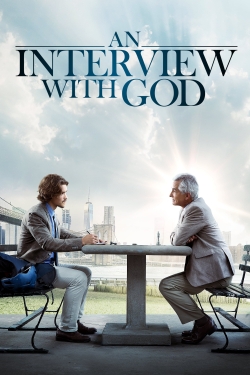 An Interview with God - 
2018
2018-08-20
An up-and-coming journalist finds his world and faith increasingly challenged when he's granted the interview of a lifetime – with someone who claims to be God.
Actors:
Reviews
2023-06-25 18:18:29
The man in this describes me down to the T! I had everything this man had happen to him happen to me, I feel like my faith is not up to par. Like I believe in Jesus, that he loves me. But it often wonder if that's enough to save me. Pray for me, cuz this is where I'm at...
2023-06-25 18:31:46
I guess I'm at a point in my life of where - as much as I hate to admit it - am unsure...and I'm not sure if I ever been this unsure, about my spiritual segway...i am sure that I'm unsure...God help me to gain clarity today or thru out my days
2023-06-25 18:26:09
if I could pick any character to describe me in the bible...it wouldnt be Paul, or and Apostle, or Job; but the thieve on the cross next to Jesus, asking Jesus to remember him...i wish I know if He did or does...or still does 😑
2023-01-18 12:13:12
this movie is no joke God is real and I'm so blessed that he saved me
2023-06-25 18:21:44
I dont know if I need help, a hug, or whatever...i just know I read revival. Because I claim to know my life is in Christ hands...yet I feel dead inside still at times.
2023-01-05 08:33:12
this movie really make me wonder
2022-12-11 12:21:09
love channel
2023-05-27 12:14:46
no I meant Conversations with God