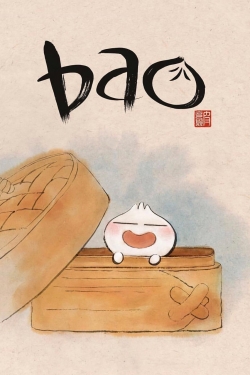 2018-06-15
An aging Chinese mom suffering from empty nest syndrome gets another chance at motherhood when one of her dumplings springs to life as a lively, giggly dumpling boy.
Actors:
Reviews
2023-01-09 22:22:45
My 3 yr old absolutely loves this short film. Now when I warm up BAO to eat he calls it a baby.
2023-02-13 12:34:42
how did she eat him and he turned into a human
2023-02-28 11:54:08
I love it but it's a little sad
2022-10-07 07:36:25
I wonder why this was made?
2023-07-08 22:36:57
This movie reminds me on Mother's Day
2023-09-13 09:11:01
I was laughing so hard idk why tbh
2022-10-05 22:39:22
since when did they add this
2023-06-22 01:37:14
that dumpling is so cute