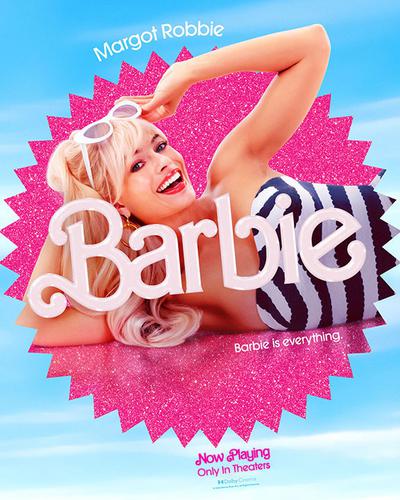 2023-07-21
Barbie suffers a crisis that leads her to question her world and her existence.
Genre:
Actors:
Reviews
2023-07-26 12:03:10
𝐦𝐮𝐲 𝐥𝐢𝐧𝐝𝐚 😍 𝐥𝐚 𝐯𝐞𝐫𝐝𝐚𝐝 𝐥𝐚 𝐝𝐢𝐬𝐟𝐫𝐮𝐭𝐞 𝐜𝐨𝐧 𝐦𝐮𝐜𝐡𝐨 𝐬𝐞𝐧𝐭𝐢𝐦𝐢𝐞𝐧𝐭𝐨𝐬
2023-07-26 06:43:49
no me gustó tanto porque solo colaboro con la canción de Karol G Yo pensaba que iba a salir Karol G pero no
2023-07-26 13:26:14
es algo muy bueno para quienes le entendieron dio un bonito mensaje pero también entre medio de la película hablan y dan sus promociones y so no se que ,por que los hacen ?
2023-07-26 11:11:10
AL FIN SE DAN CUENTA AUNQUE SEA EN LA PELICULACOMO LOS HOMBRES A SIDO .ACHISTAS Y APROVE CHADOS DE LO QUE LAS .UJERES SON CAPACES DE HACER.
2023-07-28 01:21:34
me encantó larga vida el que creó esta aplicación
2023-07-27 02:35:02
Yo también quería que saliera Karol🥺pero quizás esto le traiga más éxito y le ir bien hace muy bien su trabajo... pero de ahí en más muy bonita película
2023-07-26 12:47:27
a mí me gustó cuando kell gritó Ken Y cuando las chicas se movieron ay Diosito me encantó se pusieron furioso
2023-07-25 18:43:48
no me gusto mucho por q pense q karol g iva a salir i solo colaboro con la cancion nada mas q mal