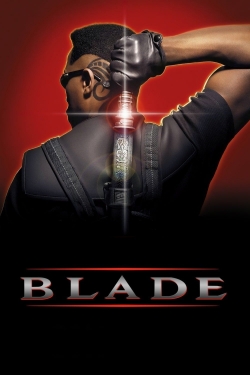 1998-08-21
When Blade's mother was bitten by a vampire during pregnancy, she didn't know that she gave her son a special gift while dying--all the good vampire attributes in combination. Blade and his mentor battle with a wicked vampire rebel who plans to take control the vampire council, capture Blade and resurrect a voracious blood god.
Actors:
Reviews
2023-09-05 08:55:45
BLADE IS THE VAMPIRE OF VAMPIRES CANT NO OTHER VAMPIRE COME CLOSE🥰🥰🥰🥰🥰🥰🥰🥰🥰🥰🥰🥰❤️🧡💛💚💙💜🤎🖤🤍♥️🔥🔥🔥🔥🔥🔥🔥🔥🔥🔥🔥🔥💯💯💯💯💯💯💯💯💯💯💯💯💯💯💯💯👍👍👍👍👍👍👍👍👍👍👍👍👍👍👍👍
2023-08-06 01:48:47
Blood
2023-03-28 13:45:27
very good blades movies I like them
2023-05-30 22:31:58
i Love this movie
2023-08-22 08:20:02
050]]
2023-01-30 05:31:48
all the marvel movies started here
2023-08-25 11:23:41
can't wait until the newest comes out.
2023-05-30 05:41:41
to the day it gets worst so I hope u fucking know now t