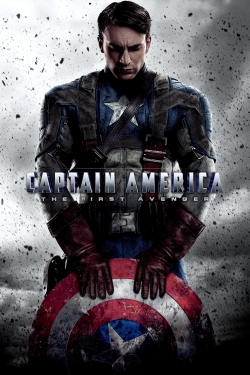 Captain America: The First Avenger - 
2011
2011-07-22
Steve Rogers is a sick man from Brooklyn who's transformed to assist in the war effort. Rogers needs to stop the Red Skull -- the leader of an organization that intends to work with a device of untold powers, and Adolf Hitler head of weaponry.
Actors:
Reviews
2022-09-19 05:56:12
he is right it's only $5 a month you cheap ass b**** mother fuck
2023-04-13 03:57:35
Dam', Your getting into the movie and without warning it jumps into an ad and it's so loud. Can barely hear the movie but the ads wide open.
2022-08-31 16:04:41
I'm about to give up and remove this app. the ads every 30 secs make it too annoying to watch. I can go to the library and get the DVD or blue Ray without the ads.
2023-04-13 03:33:12
How did they make him look so small? Good work Hollywood. God bless the USA
2023-04-15 10:43:51
This is what I use for this app and it blocks every single ad on here it is so useful and if you are not going to believe me then try it out on your own. Directions to use- Settings-wifi-At the bottom click private dns -click private dns-again- type in exactly - dns.adguard.com
2023-04-23 00:13:13
Chris Evans went from playing the Human Torch to playing Captain America and did both flawlessly, bravo.
2023-08-19 06:29:51
$4.99 monthly zero adds and all channels cdisney, Netflix, HBOMAX HULU, DISH ALL CHANNELS ITS WELL WORTH IT
2023-02-02 17:47:12
Great movie and clean content. I even like the app. I'm paid up on add free till March, and I'm able to watch the movies on my 65' smart TV.