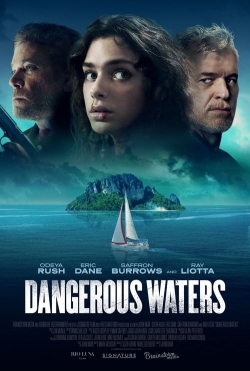 2023-10-13
A sailing holiday spirals out of control when a teenage daughter uncovers the dark past of her mother's new boyfriend.
Genre:
Actors:
Reviews
2023-10-18 06:33:49
see when my cousin bought his boat I made sure to know the important stuff like how to put the sail up . it's always important to do when u in the ⛵ sea
2023-10-21 13:13:17
Now this movie was very good. Well worth the watch.Even though it was actor Ray Liotta last performance. Sadly he died while making this movie.
2023-11-18 02:19:41
the young lady is quite the actress I'd like to see her in more movies this is quite a good movie I'd watch it if I were you but the option is yours I'd like to hear your guys remarks it's a trip how we all feel different at different movies I like to hear others opinions
2023-10-28 09:15:43
David Chappelle's brother blender casino 🎰 commercials again 🙄
2023-11-02 16:45:05
IT STARTED KINDA OF BORING I WAS ABOUT TO CHANGE TO SEE SOMETHING ELSE BUT WHEN I SAW THE GIRL HAD SOME SPUNK IN HER I CHOSE TO KEEP O. WATCHING IT. GREAT MOVIE. DON'T GET DISCOURAGED IN THE BEGINNING LIKE I WAS IT WAS GREAT TO WATCH. I GIVE IT A THREE-STAR 🌟
2023-10-26 13:49:26
Very very good movie, it got surprisingly better as it went on, cool way to end it too.
2023-10-29 16:20:47
I love movies like this, that also have a twist. I was guessing about what was really going on.. And what was going to happen.
2023-11-04 13:23:52
good movie it's important to teach your kids self defense cause trafficking is out there now dey. moving to ocean less laws