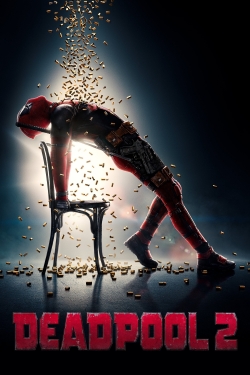 2018-05-10
Wisecracking mercenary Deadpool battles the powerful and wicked Cable along with bad guys to save boy's life.
Actors:
Reviews
2022-04-03 08:00:00
This movie is practically on pair with the first one, its still super funny, the action is still very good, the story is something more ambitious and its done really well. It has the same humor of the first one, which is great. Its the same as Deadppool 1, but with more budget.
2022-06-02 08:00:00
Its funny, ridiculous, violent, and simple. You don't even need to watch the first one first. I recommend watching this with a friend for movie night. Colosuss is the funniest fake russian ever.
2022-03-05 08:00:00
A rare sequel that's better than the first film.Witty, with some wonderful Hollywood in jokes. Reynolds is excellent as the disfiguredanti hero who loses the beautiful love of his life.Touching, funny, irreverent with an age old but relevant message. .
2023-05-06 14:23:58
here's my opinion Deadpool to sucks compared to Deadpool 1 because honestly who in the f****** all of f****** comic book history or f****** superhero history would ever f****** announce where the f*** they're going and what time they're going like who who would say oh I got to go
2022-03-28 08:00:00
Deadpool 2 is better than the First. It is an Amazing Movie. Great Cast Choice. And Ryan Reynolds is the Soul of this Movie. The Story was Interesting. The Song by Celine Dion was Incredible. CGI was Good.
2022-02-06 08:00:00
Halirious, nonsensical, gripping. This movie lives up to the original Deadpool. Ryan Reynolds is still Ryan Reynolds. And he kicks ass. A variety of very lovable characters. A worthwhile watch indeed.
2023-08-08 12:55:51
this guy is a genius
2022-03-23 08:00:00
I was laughing so hard I was crying this has a good plot and the PG-13 is totally for teens. It's fun and crazy it has action I would recommended this movie for 12 year olds!!