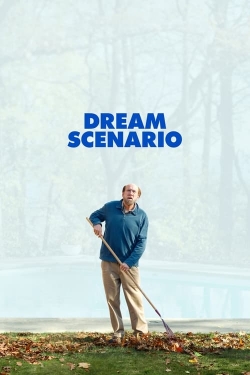 2023-11-10
Hapless family man Paul Matthews finds his life turned upside down when millions of strangers suddenly start seeing him in their dreams. But when his nighttime appearances take a nightmarish turn, Paul is forced to navigate his newfound stardom.
Actors:
Reviews
2023-11-16 06:55:24
Funny no maybe a little bit! Good movie though I would call it science fictional too
2023-11-19 04:25:44
who else agrees the "blender guy" commercial is extremely annoying and way to loud
2023-11-16 17:38:31
i hate his character in this movie ... I wanna smack the shit out of him ... to goo d movie
2023-11-20 08:25:38
this movie doesn't make no sense. I can't believe I wasted my data on this nonsense...
2023-11-21 09:30:12
what happened I did not see I kept going back did she shut her finger in the door
2023-11-27 07:06:07
Was very weird movie not un-watchable & certainly better than movies that he has done in the last few yrs. So I give it a 5☆'s rating out of 1-10.
2023-11-18 09:09:13
Great movie with lots of laughs and Nicholas Cage did a fabulous job!
2023-11-18 17:42:55
top 5 funniest scenes in movie from Nicolaus Cage