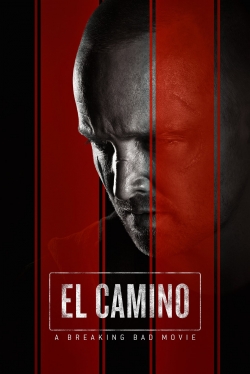 El Camino: A Breaking Bad Movie - 
2019
2019-10-11
In the wake of the dramatic escape from captivity, Jesse Pinkman must come to terms with his past in order to forge some kind of future.
Actors:
Reviews
2023-01-12 17:04:32
And I Love my City Albuquerque New Mexico... But we call it BURQUE... IT'S ALBUQUERQUE IN SPANISH FOR THE ONES THAT DON'T KNOW... MUCH LOVE TO MY CITY... AND BE SAFE OUT THERE WERE EVER YOU ALL ARE IN THE U.S... COOL AND AMOR.. TO MY G'S...
2023-01-12 17:02:11
I'm from Albuquerque New Mexico and I Love all the places in here were they filmed especially in the war zone that was So f**Ken great...
2023-01-06 11:00:51
that's what I call a good movie........YA BITCH
2022-12-07 10:10:41
love jessy brilliant
2023-02-04 13:09:59
I have no words, fantastic ending
2023-07-31 05:38:56
I loved it great sequel to breaking bad jessie is a great actor
2023-09-12 14:41:39
beautiful ending, it did make me sad though.