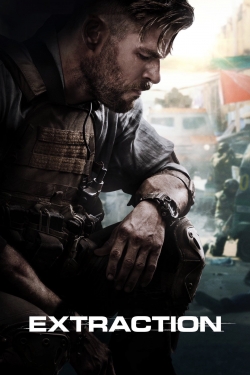 2020-04-24
Tyler Rake, a fearless black market mercenary, embarks on the most deadly extraction of his career when he's enlisted to rescue the kidnapped son of an imprisoned international crime lord.
Actors:
Reviews
2023-06-20 23:33:57
the only thing that took away from the movie was the foreign language scenes with no subtitles caused you to miss out on a lot of small details other than that good movie
2022-11-26 07:54:26
can yall get subtitles for this please??
2023-03-24 12:12:06
Chris Hemsworth can act.... This movie showed what a great actor he is.
2023-06-25 03:54:23
GREAT MOVIE CHRIS HEMSWORTH CAN ACTSAID THAT ABOUT HIS OTHER MOVIES
2023-05-20 22:28:30
Great movie can't wait for Extraction2 but we need sub titles please
2023-06-22 07:09:07
Everyone get past the BS with the translations and focus on the ass-kicking action! Great movie, on to Part 2!
2023-06-18 18:50:23
fuck this movie no subtitles what they black balling my boy Thor fuck this app for that can't watch
2023-07-02 03:38:39
They have this on Netflix also if you're watching it on your phone 📱 there is NO subtitles but I'm about to watch part 1&2 on Netflix that a way it's clear and have subtitles