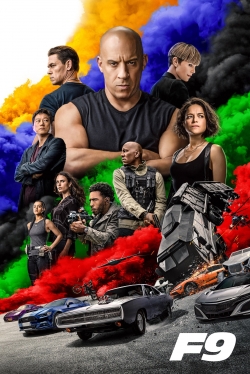 F9 (Fast & Furious 9) - 
2021
2021-05-19
Dominic Toretto is leading a quiet life off the grid with Letty and his son, little Brian, but they know that danger always lurks just over their peaceful horizon. This time, that threat will force Dom to confront the sins of his past if he's going to save those he loves most. His crew joins together to stop a world-shattering plot led by the most skilled assassin and high-performance driver they've ever encountered: a man who also happens to be Dom's forsaken brother, Jakob.
Actors:
Reviews
2022-08-11 09:54:53
In the next movie they are gonna cross over with transformers and in order to beat the villain Dom's undead dad, who is the terminator, Dom has to merge bodies with Optimus Prime to become Dominus Prime and win for "family".
2023-01-15 07:18:25
love this flim 💟💟💟💟💟💟💟💟💟💟💟💟💟💟💟💟💟💟💟💟💝💝💝💝💝💝💝💝💝💝💝💝💝💝💝💝💝💝💝💝💝💗💗💗💗💗💗💗💗💗💗💗💗💗💗💗💗💗💗💗💗💞💞💞💞💞💞💞💞💞💞💞💞💞💕💕💕💕💕💕💕💕💕💕💕💕❤❤❤❤❤❤❤❤❤❤❤❤🧡🧡🧡🧡🧡🧡🧡🧡🧡🧡🧡🧡🧡🧡🧡🧡🧡💙💙💙💙💙💙💙💙💙💙💙💙💙💙💙💙💙💙💙💙💙💙💫
2022-06-13 08:00:00
At this point, this is just a live action cartoon that requires you to turn off your brain to enjoy it. I can not in good conscience tell you that this movie is good. It is not. However, there is no denying this movie is fun to watch... Yes, it's loud and stupid, but sometimes, loud and stupid is all you want.
2022-08-11 09:54:53
You're telling me they're up against a master thief, assassin, high performance driver, professional wrestler, overly attached father figure, marine, and comedic firefighter chief... That no one can see?! This is the most badass MCU villain ever!
2022-06-13 08:00:00
This film is an abomination to whatever God you do or don't believe in. And an insult to your intelligence. Conversely this is actually a great date movie. If any date you have says they liked this movie you know that relationship is not worth your time.
2022-08-11 09:54:53
Guys, hear me out.. If Han is still alive, then there's a possibility of Tokyo Drift 2
2022-08-11 09:54:53
I love that they just keep these movies going I always think to myself " ah shit here we go again with another shitty fast and furious movie" but when I watch the movie I constantly think " worth it"
2022-08-18 00:49:05
This movie made me cry, I use to say no movie can make me cry. I lied to myself, cause this movie hit from the heart different.] I'm okay!