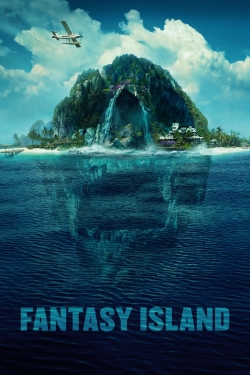 2020-02-12
A group of contest winners arrive at an island hotel to live out their dreams, only to find themselves trapped in nightmare scenarios.
Genre:
Actors:
Reviews
2023-05-30 21:56:20
Look I love how every story tired into 1. This might seem like an easy thing to do, but trust me it's not. I give it 4 out of 5. This is a movie that you can't leave on while you go make a sandwich in the kitchen. Then when you walk back I to the room and know what's going on.
2023-08-30 05:22:23
kinda sad, IT was ALOT OF what is going on in today's messed up, wick, evil, World 🌎🌍 WE ALL, Live in 2day of 2023, HOPEFULLY WE CAN LEARN FROM IT & STRIVE TO BE BETTER PEOPLE, BETTER HUMAN BEING'S 🙏🏿👍🏿👍🏿🙏🏿
2023-04-21 16:06:49
got bored after episode 2, sorry..it's not bad but I was expecting something else I guess.
2023-01-25 18:13:50
decent movie some good up and downs in the storyline
2023-09-17 10:09:59
yes I am pleased. so cute, Tattoo!!! good way to tip the hat to the Original
2023-09-16 12:00:05
first of all, I never met a BlumHouse I never liked...
2023-07-05 16:06:42
Twisted ass movie!
2023-01-31 02:20:51
not bad