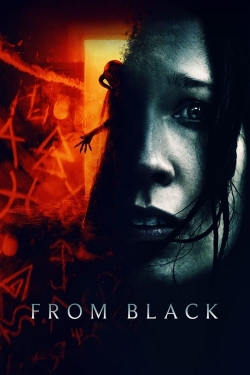 2023-03-15
A young mother who's crushed by guilt and shame after the disappearance of her young son five years previously, is offered a bizarre opportunity to learn the truth and set things right. Is she willing to pay the terrifying price for a chance to hold her boy again?
Genre:
Actors:
Reviews
2023-04-30 06:20:55
this movie was actually pretty good. if you're like me and have been disappointed in most of the scary movies lately give this one a try
2023-05-07 04:10:49
good movie. but whyyyyy did it have to end like that lol I wanted to see what was gonna happen when Noah came back!! now it has my mind wondering kus the police was scared as hell
2023-05-07 12:19:33
now that's how a scary movie supposed to be and keeps you on the edge. loved it
2023-05-09 11:14:23
What the He'll I dont get it? Wtf? happened? Tell me somebody please? Did she pay with her own body? Or did her Sister Die? Yes I'm a dumb Blonde trapped in this Mexican body? lol
2023-05-06 15:19:36
movie is definitely worth watching hope a make a second still disappointed that the other guy didn't get to see his daughter but definitely a good movie
2023-05-03 12:31:25
very interesting story. I'm guessing this is pretty close to the truth. pure evil exists.
2023-05-03 23:07:13
it was a good movie but I'm guessing it could have been more so I look forward to the sequel
2023-05-17 15:13:50
hate it made me cry that poor goat looking at her what did I do people should not sacrifice people animals it's not right I know what it is to lose it hurts bad don't take something else life we all come back to through the end God has the power to unite us