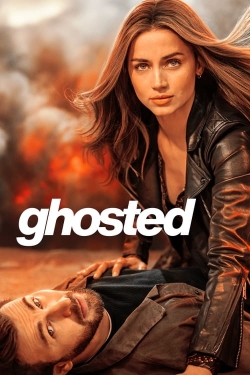 2023-04-18
Salt-of-the-earth Cole falls head over heels for enigmatic Sadie — but then makes the shocking discovery that she's a secret agent. Before they can decide on a second date, Cole and Sadie are swept away on an international adventure to save the world.
Actors:
Reviews
2023-04-26 16:38:42
This was definitely worth the watch. It's been a long time since a trailer for a movie was spot on. There are some surprises during the movie and cameos that I won't spoil for you. If you don't like this movie, I'll make sure that you get a full refund for watching it.
2023-04-26 21:49:20
I guess I'm the only one notice the inside joke about getting high. that lil pause. captain America dont get high
2023-04-25 10:23:10
Fun action packed,with some star power. Also pretty romantic. Just what me and babe were looking for. 🌹 🌵 😉👌
2023-04-27 02:46:55
Loved it. Finally, a movie that I would watch again and again this year. Box office has been very disappointing for the past year.
2023-04-24 00:58:41
loved it,fantastic cameos, fantastic fun plot,very good movie
2023-05-03 13:13:39
very good movie. most enjoyable with an overall romance and adventure. and moments of short humor to make you chuckle.. I love it. the suspense was all in the movie, when it was romantic, action pack are just out scary... it was so nice movie to spend the time with. nicely d
2023-04-26 13:52:37
these ppl r way to good looking to be in the everyday world!! I'm 5 mins in and it's just like there's no way these ppl r not rich models that live in the hills
2023-04-23 02:51:23
nice movie