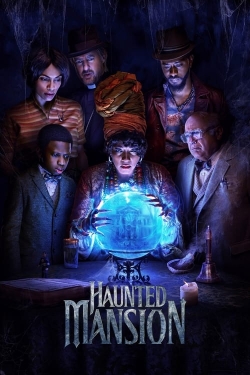 2023-07-26
A woman and her son enlist a motley crew of so-called spiritual experts to help rid their home of supernatural squatters.
Actors:
Reviews
2023-07-29 01:25:30
this movie is hilarious I loved it..funny as hell
2023-07-29 10:41:59
will aLwayz be disturbed that this is on disney 🎀🏈 tho, butt I guess that secret been out🫤🙏 on a brighter note...had a few laughs 😘Tiffany funny either way...ALso, this comment ain't up fa debate. ✌️X💋
2023-07-31 02:05:29
I like the eddy Murphy haunted mansion movie as well these two haunted mansion is my favorite
2023-07-31 12:47:05
both haunted mansions are my favorite movies I saw this at the movie theater big screen is better I love both tho on phone and big screen
2023-07-30 02:27:20
good movie but like always original is always better
2023-07-31 10:56:48
love it seen cool 😎💕💞....
2023-07-31 01:01:19
I KINDA THOUGHT A LITTLE HORROR IT WAS SUPERB AND AND HILARIOUS KUDOS!!!!
2023-07-29 04:23:42
that was just to cute,I just wish Jarrod Leto would have more involved,but it was very good