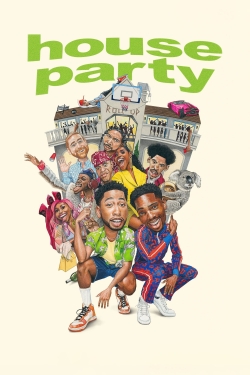 2023-01-13
Aspiring club promoters and best buds Damon and Kevin are barely keeping things together. Out of money, down on their luck and about to lose the roofs over their heads—and freshly fired from their low-lift jobs as house cleaners—the pair needs a huge windfall to make their problems go away. In a 'what the hell?' move, they decide to host the party of the year at an exclusive mansion, the site of their last cleaning job, which just happens to belong to none other than LeBron James. No permission? No problem. What could go wrong?
Genre:
Actors:
Reviews
2023-01-21 13:01:24
It's always to go see the movie yourself because I saw plenty negative comments that would've stopped you in your tracks...needless to say this is my second time watching it...once at the theater and here I am...
2023-01-22 06:53:28
yeah this was straight up trash! Not even close funny and entertaining as the original. They should have left this alone. Not every thing needs a remake especially if it was a huge hit needs a remake.
2023-01-20 00:50:31
lil Wayne part now you know he dead
2023-01-21 06:43:48
this was good but no way any can ureplace the original house party...
2023-01-23 21:46:42
the original came out 30 yrs ago most these people wasn't born yet so this is the new generation version of house party so I think it's a good movie
2023-01-31 10:45:53
this was dope new age comedy with an old school remedy the title says house party but that doesn't mean make comparisons it put me in the mind of the first Friday movie just from the comedy style and the perfect choice of classic music played through out the movie 10⭐ for me
2023-01-20 19:16:53
looking at it not interested.. so I'm turning it off till I feel like I'm in the mood
2023-01-20 03:05:15
overall the movie was good same concept as the house party when kid had to raise money for college.