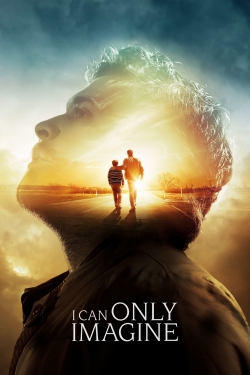 I Can Only Imagine - 
2018
2018-02-14
Growing up in Texas, Bart Millard suffers emotional and physical abuse at the father's hands. His youth and relationship with his dad pushes him to write the hit song"I Can Only Imagine" as singer of the Christian group MercyMe.
Actors:
Reviews
2022-12-08 02:35:35
second time watching this movie, still crying just as hard as the first time. so powerful, so emotional, and so beautiful.
2023-06-29 12:16:03
what a uplifting and emotional song.It is more than a song.It should be in the bible💗❤💕💖💝💜🥰.I couldn't stop crying.It grabs your heart and soul and every inch of your being
2023-07-07 11:17:23
I have seen this movie so many times that I could probably say every word in this movie word for word without even trying and I still cry buckets of tears every time
2023-01-08 00:13:36
This is a great song I seen this movie when it came out on the theater.
2023-08-04 11:28:52
This song was called. I can only imagine by mercy me.
2023-07-18 00:18:57
I don't really listen to Mercyme, I've heard of them. great emotional movie 👍👍
2023-08-04 11:27:57
Love this song, it was so amazing
2023-09-07 04:45:08
brought me to tears, praise God