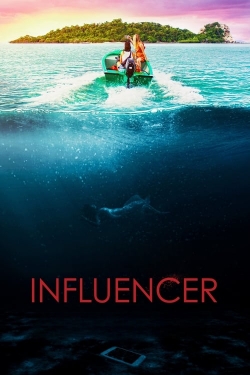 2023-05-18
While struggling on a solo backpacking trip in Thailand, social media influencer Madison meets CW, who travels with ease and shows her a more uninhibited way of living. But CW's interest in her takes a darker turn.
Actors:
Reviews
2023-06-03 12:32:03
THAT'S WTF HER ASS FORGET BITCH U MIGHT HAVE HAD HER IDENTITY FOR A FEW WEEKS COUPLE DAYS BUT IN THE END WEIRDO YOU ENDED UP ON THE ILAND BITCH TF YOU THOUGHT SHE WAS A BARBIE
2023-06-07 06:26:57
oh so decent movie but ending sucked she just takes off with chick in the suitcase and her boyfriend under the tarp lol Okk ..really wish they would of shown what happened after all that
2023-06-11 02:47:14
Ryan was an idiot he was supposed to cut that ugly crazy bitch up with that knife he slices her arm like really,he should have put that knife in that bitch face. I hate how Madison just left her on that island I would have tortured her crazy ass but good movie over though
2023-06-08 04:27:49
Moral of this stupid movie. Don't go on trips by yourself, or you will end up tripping. Want to watch this just fast forward through the whole movie, especially the first 30 minutes.
2023-06-09 08:33:32
that ending was amazing and I had a feeling that's how it was going to happen too. honestly though her boyfriend was complete trash though like as soon as that b**** started running her mouth in the chair like she was still in control I would have started putting the screws to he
2023-06-07 12:54:29
Not enough retribution I'd make her suffer before I left her on the island. At least stake her out over a mound of ants after covering her in some sugary sticky substance! coconut milk is great!!!!
2023-05-31 23:52:40
this movie was decent. that chick was crazy
2023-06-06 15:09:55
The scale of 1-10. I give it a 5. Not great ,but not bad either. It was a decent watch for a time kill.