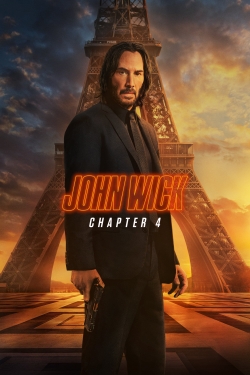 John Wick: Chapter 4 - 
2023
2023-03-22
With the price on his head ever increasing, John Wick uncovers a path to defeating The High Table. But before he can earn his freedom, Wick must face off against a new enemy with powerful alliances across the globe and forces that turn old friends into foes.
Actors:
Reviews
2023-03-23 20:28:29
HELL YES!!! get some an then open app an this on at 526am... AYEE !!! GOD BLESS YAL HOPE EVERYBODY HAVING A MORNING/DAY LIKE MINE!!!
2023-03-24 07:14:34
This one deserves a A for awesome. For any first time viewers or die hard John Wick fan. Thus is a must see, and must own. Perhaps we could push the envelope for part 5. Call it, John Wicks wife is still Alive...
2023-03-23 20:32:19
it's still cam recorded but it says updated to HD they better fix that cause I am so ready ti see this CLEARLY lol
2023-03-25 06:25:55
it's crazy how Lance Reddick dies not even 15 minutes into the movie and he really passes away in real life a couple of days ago... coincidence...or am I reading too much into it 🤔🤔
2023-03-24 20:29:21
I love this app 3:00 a.m. in the morning I'm watching John Wick. No way they going to let John go through all that and no chapter 5 I'm just saying. We did wait a year and a half for this chapter. But I did love the movie.❤️🔥❤️🔥💯
2023-03-25 01:28:01
Now that's how u finish a storyline. John is the executionist. Nobody is F____ing with him. It doesn't matter how many come at him he is relentless.
2023-03-25 01:16:39
Now he quoted if they come I will kill them all and I truly believe Mr Wick is a man of his word LOL my man he nailed it the only thing g I hated they killed my boy at the beginning I liked him
2023-03-26 23:45:10
man hold up!!! this the best movie of the year besides Creed 3 John wick is the most action packed movie I seen so far.thats just what I'm saying so haters say what you got to say but I'm nothing trying to be a ass## but everyone do you and.dont be like other ppl live 🤘