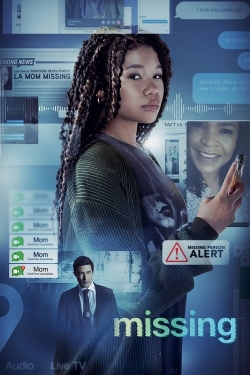 2023-01-19
When her mother disappears while on vacation in Colombia with her new boyfriend, June's search for answers is hindered by international red tape. Stuck thousands of miles away in Los Angeles, June creatively uses all the latest technology at her fingertips to try and find her before it's too late. But as she digs deeper, her digital sleuthing raises more questions than answers... and when June unravels secrets about her mom, she discovers that she never really knew her at all.
Actors:
Reviews
2023-03-08 18:20:01
Oh my God this was the best movie I ever saw❤️😊❤️😊😊❤️😊😊❤️😊❤️❤️😊😊😊❤️😊😊❤️😊😊❤️😊😊😊❤️😊❤️😊❤️😊❤️😊❤️😊❤️😊😊
2023-03-09 09:16:37
fantastic movie, this kept me guessing, and surprise... didn't see the dad coming I will reccomend this to watch..
2023-03-10 10:29:00
just be. careful the free Masons brain was people with this stuff! they break families up and make movies like this to influence belief... they mess with people's wives and kids when they do they set the dude up usually with drugs, domestics, and rape.. because ---
2023-03-09 07:11:34
I went to the movies to see this and it was great. I've been waiting for Them to add it on here 👏🏼👏🏼👏🏼👏🏼🎉🎉🎉🎉🎉
2023-03-09 00:46:03
Excellent movie..makes you wonder how many actually do this to get away the D.V abusers 😔😔😔
2023-03-10 06:13:41
watched this with headphones. my family didnt appreciate me screaming and yelling the tv thoGREAT FUCKING MOVIE 9/10
2023-03-11 08:32:08
I can only imagine how many people are living under these conditions with new identity, and have a special agent/case manager like she did.
2023-03-09 08:23:05
thought it wouldn't be any good it was great I'm glad I watched it