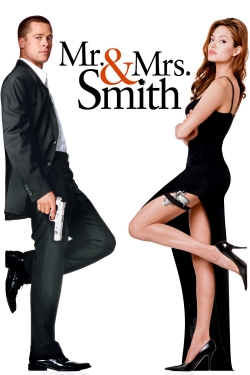 2005-06-07
After five (or six) years old vanilla-wedded bliss, ordinary suburbanites John and Jane Smith are stuck in a huge rut. Unbeknownst to one another, they are both coolly lethal, highly-paid assassins working for rival organisations. Once they discover they are each other's next target, their secret lives collide in a spicy, explosive mix of wicked comedy, pent-up passion, nonstop action and hightech weaponry.
Genre:
Actors:
Reviews
2023-02-08 03:36:41
love it can watch again... this. my 4 time
2023-05-21 02:04:05
nice movie they broke up
2023-02-06 12:01:50
I Love this movie brad Pitt is so fine in this movie.
2023-08-24 13:21:35
this type of relationship was very different from other movies. i like it very good movie