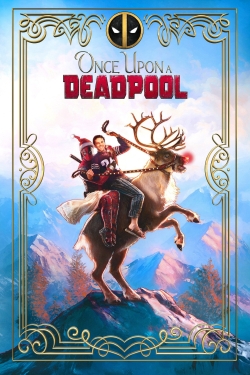 Once Upon a Deadpool - 
2018
2018-12-11
A kidnapped Fred Savage is made to endure dead pool's pg13 rendition of Deadpool two because of a Princess Bride-esque narrative that is filled with wonder, magic & F's.
Actors:
Reviews
2023-05-14 21:10:08
I am too high for that opening #High&Hungry #Wake&Bake Deadpool rocks
2023-08-04 03:33:23
OMG Deadpool called Cabel "THANOS"!!!! and he IS the actor of Thanos, so cool
2023-08-04 06:01:02
bro I actually searched up dubstep while watching this
2023-08-04 00:50:54
isent it like illegal to bring up a DC character in a marvel movie
2023-09-07 04:15:09
I thought the kid from The Princes died from an overdose honestly
2022-12-24 15:34:16
3 movie???
2023-09-11 05:01:14
Who the camera is guy he's been standing for three days
2023-05-27 11:50:30
Why have I never heard of this