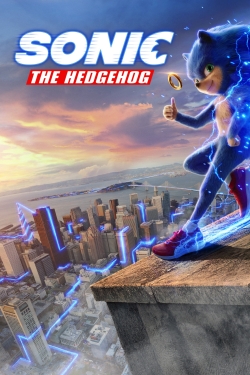 Sonic the Hedgehog - 
2020
2020-02-12
Based on the global blockbuster videogame franchise from Sega, Sonic the Hedgehog tells the story of the world's speediest hedgehog as he embraces his new home on Earth. In this live-action adventure comedy, Sonic and his new best friend team up to defend the planet from the evil genius Dr. Robotnik and his plans for world domination.
Genre:
Actors:
Reviews
2022-06-05 08:00:00
It was an adorable movie and it showed a more vulnerable side of sonic which we don't get to see very often. All of the characters have such fun personalities and it's very entertaining to view their interactions.
2022-06-13 08:00:00
It was better than expected. Enjoyed the jokes and some of the jim carrey moments were really nice, not exagerated but really funny. Good for all the family.
2022-05-11 08:00:00
It's good but not as good as some have made it out to be. I would've liked a few more throw backs. I know they did some of the music and how he beat Robotnik at the end but I think more throw backs may have gotten my age group more on board rather than being just a child's film..
2022-05-30 08:00:00
The writing is a little lacking but it's a fun and enjoyable movie. There are a few parts that were uneccesary and the writing was a bit lazy. Sonic and robotic are fun characters and make the movie enjoyable.
2022-04-28 08:00:00
This first film devoted to the universe of the blue hedgehog named Sonic is so good, Jim Carrey as Robotnik is so good (frankly, he is so well embodied with these crazy tunes and his humor, too funny) I totally loved it (even the other characters are great), a nice tribute to Sonic, I think.
2023-07-17 00:56:58
I love the video on[
2022-06-04 08:00:00
I watched this expecting it to be an average movie about a good guy origin story, I'm impressed, I'm not a big fan of that cheesy PG comedy but I had a laugh or two.
2022-12-26 03:14:49
𝑰𝒕 𝒘𝒂𝒔 𝒔𝒐𝒐𝒐 𝒈𝒐𝒐𝒅 𝑰 𝒎𝒂𝒚 𝒃𝒆 𝒘𝒂𝒕𝒄𝒉𝒊𝒏𝒈 𝒊𝒕 𝒂𝒈𝒂𝒊𝒏