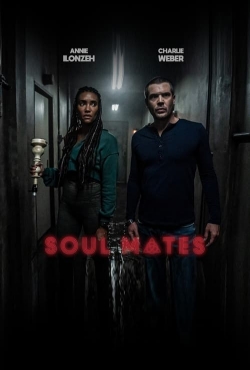 2023-10-20
Follows Allison and Jason, two unsuspecting strangers who must find their way out of a nightmarish maze where they were forced to get into as part of a twisted new dating service created to help them find their Soul Mate.
Actors:
Reviews
2023-11-04 09:19:57
SMH stupid ass movie from the start she should have never trusted+had sex with a mtf that's next beside her chain tf up,like guuur u don't know this man lmao 😂 🤦‍♂️
2023-11-03 14:46:47
It's a good movie, its like Escape room mixed with Saw plus a reality couples game show.
2023-11-02 15:32:29
This was a good movie I knew one of them was prob the ba person alway's is. Worth watching for sure!!
2023-11-24 09:05:05
I knee man planned everything that's what them rich white ppl like to do and she black he one of them wanna enslave the beautiful black girl as ur wife.
2023-11-02 18:56:11
I wanna play a game. This is Saw movie meant for 2. Not into to many suspense movies, but this one here is pretty GOOD. Worth the watch, especially if you like the Saw franchise.
2023-11-17 09:05:41
good movie I thought something was up with this dude he's one insensitive prick I'm almost near the end I hope the girl kicks his ass royally put it right up his poop shoot
2023-11-03 02:06:22
lmao the kareoke moment crazy 🤣😧
2023-11-18 16:17:35
great movie great twist im happy with this id watch again