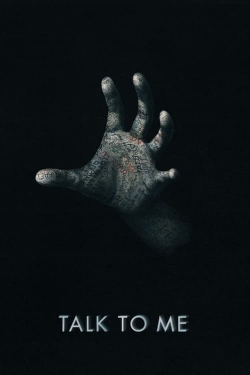 2023-07-24
When a group of friends discover how to conjure spirits using an embalmed hand, they become hooked on the new thrill, until one of them goes too far and unleashes terrifying supernatural forces.
Actors:
Reviews
2023-08-05 05:22:29
I hope whoever was smacking on that damn pop corn so loud got a piece caught in the back of their throat and it stayed there for two days!!! GEEEESH
2023-08-06 16:51:16
REPENT REPENT AND REPENTANCE. THE LORD GOD AND JESUS CHRIST IS THE ONLY WAY 🙏🏻💪🙏🏻
2023-08-04 10:30:40
FIRST LET ME SAY MOVIE WAS WACK AND BITCH SHOULD HAVE GOT LEFT IN THE DARK THATS EXACTLY WTF SHE FORGET WANTING TO PLAY WITH IT AND FUCKING KILLING HER DAD,SO I GSVE IT A THUMBS DOWN
2023-09-02 16:53:23
why is the main character a black girl why can't we have somebody white anymore because black people think it's racist that's f****** sad as f*** can't even have a normal movie anymore because this black racism shit
2023-08-06 23:40:56
most screeners are tolerable and yes there is a risk which is why I pray this as Mr bullshit of hearing the recording person eat is absolutely undesirable eat some other time or further away from microphone you fucking dickhead!
2023-08-04 11:43:12
Left too many questions was the mom telling the truth ?did the kid ever heal ?did the dad die? and did she become a hand?
2023-08-11 13:17:10
i loved it ! great plot on the whole story! definitely the scariest movie of 2023 In my opinion. I was so Into the movie I didn't even hear the popcorn 😂 and I wore ear buds also.
2023-08-03 07:26:57
Scariest movie of the year so far. I enjoyed this one a lot.