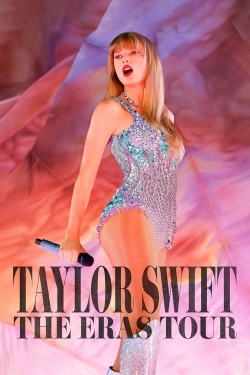 TAYLOR SWIFT | THE ERAS TOUR - 
2023
2023-10-12
The cultural phenomenon continues on the big screen! Immerse yourself in this once-in-a-lifetime concert film experience with a breathtaking, cinematic view of the history-making tour.
Genre:
Actors:
Reviews
2023-10-28 12:34:02
CAMERA 📸 BICTH...YOU HAD 1 JOB.......JUST 1 . RECORD THE CONCERT SHUT THE FUCK UP AND LET US HEAR TAY TAY.......NOW TELL US HOW LONG DID IT TAKE THE BACKSTAGE MANAGER TOO CUM?
2023-10-19 23:17:58
That girl singing needs to let taylor sing she sounds Terrible
2023-10-23 06:32:44
it's b******* that the other girl just has to ruin the whole recording by singing every song I had to shut it off halfway through because I couldn't take it no more
2023-11-02 10:46:23
wtf is this shittttttttttttttttt🖕🏾🖕🏾🖕🏾🖕🏾🖕🏾🖕🏾🖕🏾🖕🏾💀💀💀💀🤮🤮🤮🤮🤮🤮🥴🥴🥴🥴🥴🥴🥴🥴🥴🥴🥴🥴🥴🥴
2023-10-24 09:19:50
I'm pretty sure most screenings had people singing. If you've ever been to a concert, people sing in the audience. People were probably standing up and dancing in the theaters also.
2023-10-21 23:37:29
if u guna record no one wana hear u sing smh
2023-11-19 18:28:17
I read the comments about the girl singing along and your all right...it's too annoying to sit through. I'll wait for a version without that awful screeching over the sound...like nails on a chalk board..can't do it. for those who made it 15 minutes..hats off to you. lol
2023-10-24 01:48:03
these comments have me dying about the girl's singing