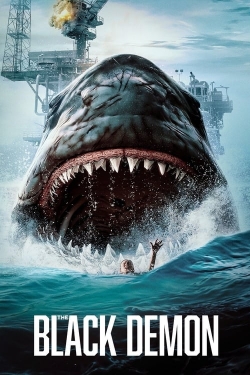 2023-04-26
Oilman Paul Sturges' idyllic family vacation turns into a nightmare when they encounter a ferocious megalodon shark that will stop at nothing to protect its territory. Stranded and under constant attack, Paul and his family must somehow find a way to get his family back to shore alive before it strikes again in this epic battle between humans and nature.
Actors:
Reviews
2023-06-02 17:38:49
what is this this crap is not black demon a waist of patience waiting to watch TIGHTEN UP I PAY ON TIME FOR THESE MOVIES
2023-06-02 20:31:06
this is the wrong movie really pissed me off because i was hoping for the shark instead i got 4 old ladies
2023-06-04 08:38:13
Ya'll ruined my Saturday night movie night with this fuckery. Get the right movie. I don't want to see this old lady movie. No offense to them, but it's not even the right genre. Get your shit together and fix this. I pay on time.
2023-06-09 19:19:08
the movie is good
2023-06-03 03:18:21
this movie is called the Book Club. can we get the right movie for this title black demon please
2023-06-01 01:47:42
I've been waiting so long to watch this movie I'm extremely pissed off,on other movies film ain't playing right ppl talking slower than the film gots to do better
2023-06-05 08:14:19
don't worry everyone, I paid for the movie and you're not missing anything. you barely get any shark action. you probably see the shark 2-3 times in the whole movie. definitely not what I expected... so disappointed in this movie... more of an emotional movie than shark movie...
2023-06-04 07:17:52
Hey ... I don't work for the company but have you guys try refreshing the app it's self?? Hate to be the bear of bad News.. but The Black Demon is Awesome!!! thumbs up!