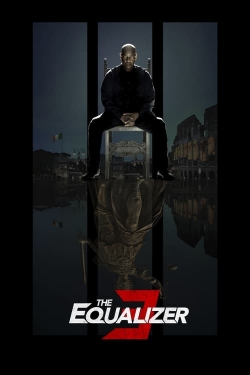 2023-08-30
Robert McCall finds himself at home in Southern Italy but he discovers his friends are under the control of local crime bosses. As events turn deadly, McCall knows what he has to do: become his friends' protector by taking on the mafia.
Actors:
Reviews
2023-09-05 03:58:12
First time in a while for me, that a part 3 movie held its weight like the first one, and more. Went from an Action to Thriller/Crime joint on our ass's. 5's , This Joint 🔥
2023-09-05 02:44:11
The black Jhon Wick ... didn't disappoint
2023-09-05 03:34:13
looking forward to the full English version. Great movie. now would like accountant 2
2023-09-05 07:57:58
If Denzel Washington and Keanu Reeves did a movie together it would probably gross 5 billion dollars
2023-09-06 19:12:43
equalizer1,2 & 3 all are equally good movies... Denzel Washington has by far become one of the best actors of Hollywood film industry... quite pleased and in fact honoured to have watched this formidable n wonderful production
2023-09-05 09:33:33
Yes indeed it was a good movie. I'm so glad that I took German in high school so I was able to follow along. Ha Ha to the haters that need it in English. McCall 3 Various Mafia 0 Really digging this Wodfix app! Weird name but excellent material. Keep up the great work.
2023-09-05 09:00:06
I like how he brought back the little girls from man on fire. She's a lot older now. Great movie but she still looks the same
2023-09-05 01:31:18
this was a good movie and I hope it's a part four Denzel is at his best and Antonio farqua did some good directing