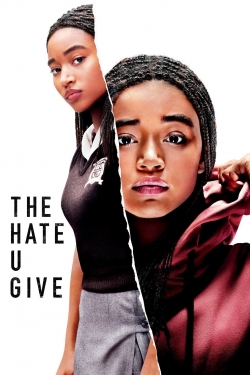 2018-10-19
Raised in a slum, a 16-year-old girl named Starr now attends a suburban prep school. Since she attempts to speak her truth after she witnesses unarmed best friend is shot by a police officer, she has torn between her two completely different worlds.
Actors:
Reviews
2022-09-04 06:46:53
this is a great movie let's stand up for what we believe in black lives matter 🖤🖤🖤🖤🖤🖤✊️✊️✊️✊️✊️✊️✊️
2022-12-05 01:49:33
not every person is racist not some people just have problems or issues with the culture they don't understand and I want my non-racist people to be strong but if you are racist please get out of my face you need to be arrested I'm just speaking true facts bye
2022-09-28 03:26:18
All lives matter, There's only one race the human race.Lets set a better example for our children!
2023-01-27 06:52:31
my message is , blacks stand by each other no matter what the substances are. stop hating and fighting each other, cause trust me nothing amazes the white folks most to see us hating n killing each other. Bless you,ll
2022-09-24 00:01:53
This movie is deep for real. I usually don't get upset by movies but this one really connected to me.
2023-01-21 23:57:27
All lives matter!!! when will everyone learn this. Anyone who says black lives matter or white lives matter you are racist. Every life matters!!!!!!
2023-07-02 23:53:11
black lives matter no matter what we always got to stand up for what we need for black lives no version no nothing be true to you if you want to do something put your mind away you can do it and everything I will
2022-12-10 22:50:10
There is only one race. That's humanity and that's how I roll. So long as as you have a good heart. Then I have no problems with you.