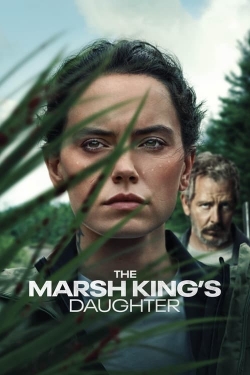 The Marsh King's Daughter - 
2023
2023-09-28
Helena, a woman living a seemingly ordinary life, hides a dark secret: her father is the infamous "Marsh King," the man who kept her and her mother captive in the wilderness for years. After a lifetime of trying to escape her past, Helena is forced to face her demons when her father unexpectedly escapes from prison.
Actors:
Reviews
2023-11-22 15:17:25
it would be a great movie to keep in My Kingdom Entertainment 4 Eva if made in God's image and likeness by only removing the 2 kissing on the lips scene. Great Acting and Great Story. sincerly JESUS CHRIST
2023-11-22 11:51:45
I'm a movie aficionado . And I'm 90% right to guess the storyline just by the title. This one caught me by surprise. Good story nonetheless.
2023-11-22 13:44:08
Tattoos are NOT the Image NOR likeness of The Human Body aka The Temple Of God. sincerly The Son of God Almighty.
2023-11-22 13:42:28
hunting animals is NOT the image NOR likeness of God's New Heaven on Earth. sincerly, ✝️
2023-11-22 14:32:00
kissing on the lips is NOT the image NOR likeness of My Kingdom Entertainment. sincerly, ✝️
2023-11-11 09:04:16
it's not that bad of a picture and it's a good movie kinda slow until the last 30-45 minutes
2023-11-26 07:28:55
first part of the movie was boring , but turned out to be a great movie 🍿 8/10
2023-11-24 09:04:54
I didn't think I would enjoy this movie,but,l really did 😀