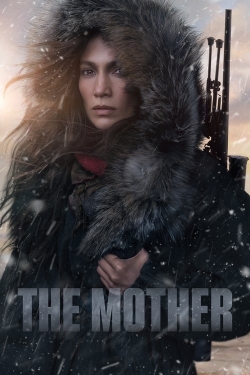 2023-05-04
A deadly female assassin comes out of hiding to protect the daughter that she gave up years before, while on the run from dangerous men.
Actors:
Reviews
2023-05-14 03:44:56
anyone that's watches this movie is Well written Jennifer Lopez does a wonderful job in this movie I love the movie worth watching
2023-05-16 21:37:58
it was a good movie I enjoyed it. I can tell you one thing about being the mother you being made with mothers to do for their children I'd like my life down for mine. do you want to piss a woman off real good just mess with her kids and you'll see old mama bear come alive LOL
2023-05-15 15:29:51
damnit she finally done it. j-lo made a gangsta cry. GAT DAMNIT!!😭😭 DAMN GOOD MOVIE. THEN THE DAMN SONG ST THE END FUCK!!
2023-05-14 23:03:07
this is sooooo good just like she was I enough ...mom's get the credit bc we are always there even when we not
2023-05-30 10:30:55
this was the greatest movie I ever seen in my lifetime JLo you're a badass for sure all the scenes was great the ending was so good I love this movie with all my good heart and it was the best scene the whole entire movie is so good some good badass people in this movie so good
2023-05-15 12:40:26
seriousness in motherhood goes far above human capability plus it entails a great deal of determined composure in all with love in your senses to react and maintain human order.
2023-05-14 22:07:52
Dude J Lo's a thug from the Bronx.. Dont get it twisted. I'm from HUNTSPOINT .. Big UPS Mamita. 💯 por cien.
2023-05-19 16:09:15
I'M IN DEEP TEARS THIS MOVIE IS PRICELESS I LOVE IT ❤️ J-LO DID IT ONCE AGAIN ‼️ AMAZING MESSAGE THE LOVE OF A MOTHER IS ONLY ONE NO MATTER WHAT‼️ I RECOMMEND THIS MOVIE 🎬 🎞 🎥 NOT 1,2, OR 3X BUT 1,00000.000.00 X 4 REAL