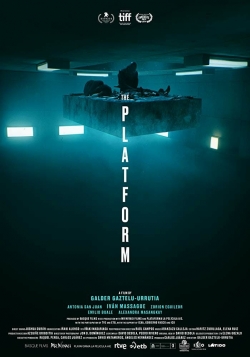 2019-11-08
Two people per level. An unknown number of levels. A platform with food for all of them. Are you one of those who think too much when they are up? Or of those who have no guts when they are down? If you discover it too late, you will not live out of the hole.
Genre:
Actors:
Reviews
2023-01-31 18:18:08
The English subtitles are built into the app you troglodytes! if you can read you can access these things!
2023-02-01 00:27:32
so whàt happened to the cool black guy did he mill himself?
2022-11-08 13:04:36
WHERES THE ENGLISH VERSION
2022-12-02 11:11:23
The ending is confusing
2022-12-02 11:11:10
Did he get out of the pit
2023-06-23 17:15:32
stupid movie don't waste your time 👎👎👎👎👎👎👎👎👎
2023-08-26 06:46:37
yes a part 2 plus what happened to the cool black guy
2023-07-03 03:48:38
THIS MOVIE NEEDS A PART TWO😍😍😍😍