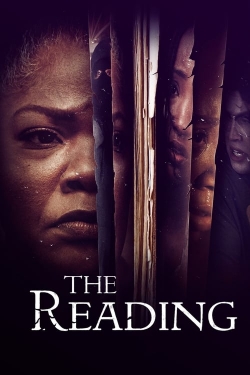 2023-02-02
After a deadly home invasion, Emma (Mo'Nique Hicks) copes by writing a book, but when a young psychic and her team perform a reading in her home, a new terror is unleashed.
Actors:
Reviews
2023-02-16 14:36:48
it's been a minute since I've seen Monique in a movie and I promise you baby she came back with a vengeance she reminded us why we loved her so much that woman played her part she owned it I honestly felt she embody this character like she was really crazy she said f them kids 🤦
2023-02-14 16:01:25
Monique played her part! She Said it, Ment it, She represented it and did it! " SHE SAID AWWW FAUQ THEM CHILDREN". MONIQUE GIRL
2023-02-17 09:17:24
the character Sky was nothing but a weak ass bitch watching all her friends die while she cried through the whole thing. I mean while that crazy bitch was o. her friend with a knife she just watched her kill her friend Instead of jumping on that heffer...good thriller though
2023-02-16 13:32:59
I this freaking MOVIE.... MO You KIlled it. I give this 🎥 A Nine. You Deserve More Credit Boo, Your A Amazing Actress. To me you never left you just had to handle your Business. you Boo and I'll be waiting for part two.
2023-02-16 05:42:45
this movie was sick twisted and very good in every way. Monique did her thing for sure. Monique truly deserves something for her exquisite skills as an actress. I see an E.G.O.T (emmy,grammy,oscar,and tony award) in her future. Keep it up Mo.
2023-02-14 22:10:12
Monique is on fire 🔥🔥🔥🔥 she deserves an Oscar yassss!!!! she took k her anger out I n this movie I loved it you crazy bit h
2023-02-17 02:29:58
everyone is entitled to say how this movie was..I for one enjoyed Monique, she has always been fun to watch! it was awesome to see her own the big screen again Now, I was highly upset that they didn't fight back good at all.... Like.. Come on Y'all!
2023-02-16 14:50:03
so we don't need a part two to this because it's clear that whatever Spirit was in Monique killing off people is now in that girl so I want to know what else is going to go down cuz she's clairvoyant so she has the gift and I want to see how it get you in part two