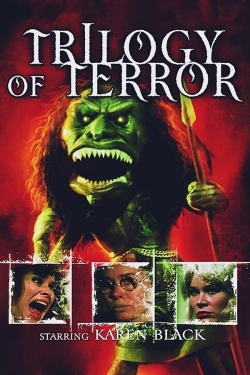 1975-03-04
Three eccentric terror stories ending with the narrative of an doll out for the blood.
Actors:
Reviews
2023-09-05 09:55:32
Classic I remember watching this movie with my Mother and I am GenX!!! Love Ya, Mommy I Miss You too 😘 GR8 Flick 🎥
2023-05-23 18:51:05
one of my favorites..Karen Black was the best in horror!
2023-08-23 05:12:11
i absolutely lovvve this movie.its a classic