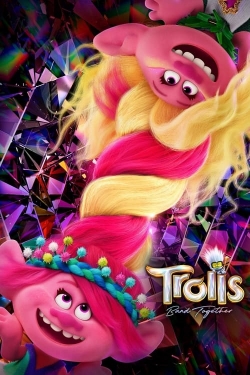 Trolls Band Together - 
2023
2023-10-12
When Branch's brother, Floyd, is kidnapped for his musical talents by a pair of nefarious pop-star villains, Branch and Poppy embark on a harrowing and emotional journey to reunite the other brothers and rescue Floyd from a fate even worse than pop-culture obscurity.
Genre:
Actors:
Reviews
2023-10-26 03:25:57
at this point im just waiting for the owl city, shawn mendas, and jojo siwa trolls to show up
2023-10-26 19:33:43
This movie doesn't come out yet until November 14 for the USA, but other countries come out early.
2023-10-31 08:00:31
haaaaaaa I like when he smacked his butt
2023-11-17 06:08:54
cute funny
2023-11-10 10:17:55
𝚒𝚝 𝚠𝚊𝚜 𝚜𝚘 𝚌𝚘𝚘𝚕 𝚊𝚗𝚍 𝚒 𝚕𝚘𝚟𝚎𝚍 𝚊𝚕𝚕 𝚝𝚑𝚎 𝚜𝚒𝚋𝚕𝚒𝚗𝚐 𝚜 𝚊𝚗𝚍 𝚜𝚔𝚢 𝚍𝚒𝚊𝚖𝚘𝚗𝚍 𝚒𝚜 𝚜𝚘𝚘𝚘 𝚌𝚞𝚝𝚎 . 𝚋𝚞𝚝 𝚙𝚘𝚙𝚙𝚢 𝚊𝚗𝚍 𝚋𝚛𝚒𝚗𝚌𝚑 𝚔𝚒𝚜𝚜𝚎𝚍!!!
2023-10-26 07:38:47
Love this movie it's my first time watching this AH LOVE ITTT!!!
2023-10-22 16:39:23
I loved it not even going to lie ❤️❤️
2023-10-27 10:20:26
Ummm, is there gonna be a trolls 4!!! that would be Literally the best!!!