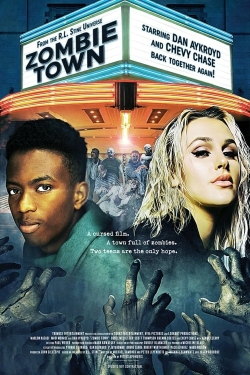 2023-09-01
Amy and Mike unearth a centuries-old curse when they decide to watch an exclusive film reel. The duo must track down an infamous filmmaker and navigate a town of hungry zombies to save the world.
Actors:
Reviews
2023-09-07 00:42:39
can't believe I watched the whole movie, trash!
2023-09-06 21:38:42
I'm pretty sure Amy is a man
2023-09-08 21:11:52
for children 16and under.... gotta ask a teen to rate this movie
2023-09-05 10:11:58
so ass (rate⭐⭐💫2.5)
2023-09-18 02:49:27
mega ape stupid movie was like a low budget waste of time
2023-09-11 12:31:29
good movie R.L.Stine should make more movies
2023-09-08 05:14:14
garbage movie
2023-09-11 12:23:44
As soon as I turned it on I turned it off.