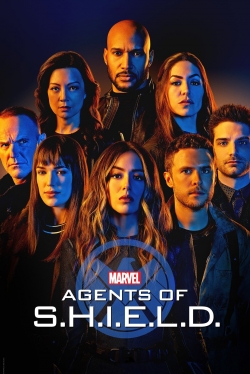 Marvel's Agents of S.H.I.E.L.D. - 
2013
2013
Agent Phil Coulson of all S.H.I.E.L.D. (Strategic Homeland Intervention, Enforcement and Logistics Division) puts together a team of agents to investigate the newest, the strange and the unknown round the planet, protecting the normal by the extraordinary.
Eps 1: THE NEW DEAL
watch now
Eps 2: KNOW YOUR ONIONS
watch now
Eps 3: Alien Commies from the Future!
watch now
Eps 4: Out of the Past
watch now
Eps 5: A TROUT IN THE MILK
watch now
Eps 6: ADAPT OR DIE
watch now
Eps 7: THE TOTALLY EXCELLENT ADVENTURES OF MACK AND THE D
watch now
Eps 8: AFTER, BEFORE
watch now
Eps 9: AS I HAVE ALWAYS BEEN
watch now
Eps 11: BRAND NEW DAY
watch now
Eps 12: WHAT WE'RE FIGHTING FOR
watch now
Eps 13: THE END IS AT HAND
watch now